Tips on How to Speed up your Macbook Pro
1. Install the Latest Updates
Start decluttering your Mac by upgrading to the latest operating system. Apple releases these updates to improve system performance and security, and you'll run into problems if you try running newer apps on an old operating system. To check which version you're running, click the Apple menu in the upper-left corner of your screen and choose "About This Mac."
2. Repair disk permissions
When you install an app on your Mac, the piece of software arrives as a package of files, including permissions that tell OS which users can do what things with specific files. These permissions are file settings that affect the ability to read, write, or execute (open and run) the file. Over time, these permissions can get changed, and software that uses the file might not work correctly. It results in your Mac lagging. A quick and easy fix is to repair disk permissions.
Follow these steps to repair disk permissions:
Open Disk Utility (Applications > Utilities).
Choose your startup disk.
Click the First Aid tab.
Click Repair Disk Permissions to repair any inconsistent permissions.
Note that beginning from OS X EI Capitan, there is no need to repair disk permissions. System file permissions are automatically protected, so it's no longer necessary to verify or repair permissions with Disk Utility. But if your Mac runs OS X Yosemite or earlier, repairing disk permissions can help speed up old Mac.
3. Restart your Mac
If your Mac is acting sluggish or some programs are failing to run, try to restart your computer. When you restart your Mac, it closes all running programs and offers to save any files you're working on. Once you choose to save the file, your Mac will boot up again. The result is a refreshed Mac that should perform better.
To restart your Mac, do the following:
Click the Apple menu button in the top-left corner of your screen.
Click Restart.
Click the Restart button in the pop-up menu to confirm.
If you need to reboot your Mac but want to reopen apps automatically after rebooting, check the Reopen windows when logging back in box in the pop-up menu.
4. Reset SMC & PRAM
Sometimes your Mac will act strange for no apparent reason — it sleeps or shuts down unexpectedly, the battery doesn't charge properly, the keyboard backlight behaves incorrectly, and your Mac performs slowly. If these issues are not solved by restarting your computer, you'll need to reset SMC (system management controller) and PRAM (parameter RAM).
Resetting the SMC
How to speed up MacBook Air, MacBook Pro, and MacBook
First of all, you need to determine whether your Mac's battery is removable. That's because the process of resetting the SMC for computers that have a non-removable battery is quite different.
If the battery is non-removable:
Shut down your Mac.
Press Shift+Control+Option on your keyboard and press the power button at the same time. Hold the keys and a power button for 10 seconds.
Release all keys.
Press the power button to turn on your Mac.
If the battery is removable:
Shut down your Mac.
Remove the battery.
Press the power button and hold it for 5 seconds.
Press the power button again to turn on your computer.
How to speed up iMac, Mac Mini, Mac Pro
Shut down your computer.
Unplug a power cord and wait 15 seconds.
Plug the power cord in.
Wait 5 seconds and press the power button.
Resetting the PRAM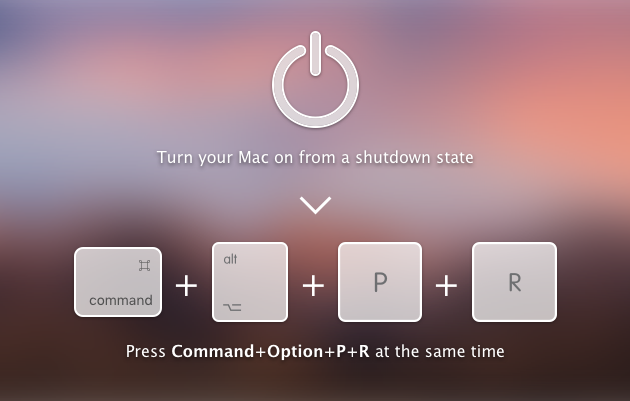 Shut down your Mac.
Press the power button.
Press the Command+Option+P+R keys at the same time.
Hold the keys until your Mac restarts.
Release the keys.
Resetting SMC and PRAM may seem to be difficult, but it can really help with Mac speedup.
5. Replace your HDD with SSD
You can breathe new life into your Mac by replacing its traditional hard drive with a solid-state drive. Adding an SSD will make your computer boot faster, copy files in the blink of an eye and make the system really fast when multitasking.
A word of caution: it's recommended that you consult a professional before attempting any hardware upgrades yourself because the process is quite challenging. And don't forget to make a complete backup of your data before replacing your HDD with SSD, so that you'll be able to restore all important files if something goes wrong.
Please follow and like us: